Consumer cybercrime cost India $8 billion in last 12 months: Norton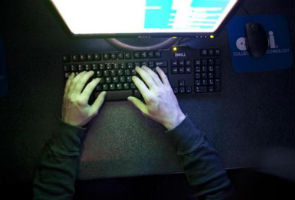 Software security services provider Norton today said consumer cybercrime has cost the country a whopping USD 8 billion or around Rs 42,000 crore in the past 12 months, impacting 42 million people.Releasing the findings of its annual cybercrime report, it is estimated that over 42 million people fell victim to cybercrime in the past 12 months in the country, incurring around USD8 billion in direct financial losses. In terms o cost, this is a full 18 percent increase.
Against this, the global loss has been pegged at USD110 billion.
The study further notes that as many as 66 percent of online adults have been a victim of cybercrime in their lifetime in the country. During the past 12 months, as many as 56 percent of online adults here have experienced cybercrime- that is over 1,15,000 victims per day, 80 victims per minute and over one every second.
According to the report, the average direct financial cost per victim is USD192, which is up 18 percent over 2011 when it was USD163.
One key finding this year is that both the cost per victim as well as social and mobile incidents are on the rise due to cybercrime.
The study is based on the findings of self-reported experiences of over 13,000 adults across 24 countries, Norton by Symantec said in a statement.
Globally, every second, 18 adults fall a victim of cybercrime, resulting in over 1.5 million cybercrime victims each day. With losses totaling an average of USD197 per victim across the world in direct financial costs, in the past 12 months, an estimated 556 million experienced cybercrime, represents 46 percent of online adults in the past 12 months, says the report. Last year the percentage was 45 percent.
The survey has found an increase in new forms of cybercrime compared to last year, such as those found on social networks or mobile devices, indicating that cybercriminals are starting to focus their efforts on these increasingly popular platforms.
One in three online adults (32 percent) has been a victim of either social or mobile cybercrime during the past 12 months, and 51 percent of social network users have been victims of social cybercrime in the country.
As many as 22 percent of social network users reported someone have hacked into their profile and pretended to be them, while 15 percent users said they have fallen victim to a scam or fake link on their social network platform.
"Cybercriminals are changing their tactics to target fast growing mobile platforms and social networks where consumers are less aware of security risks," says Norton by Symantec Asia director and internet safety advocate Effendy Ibrahim said.